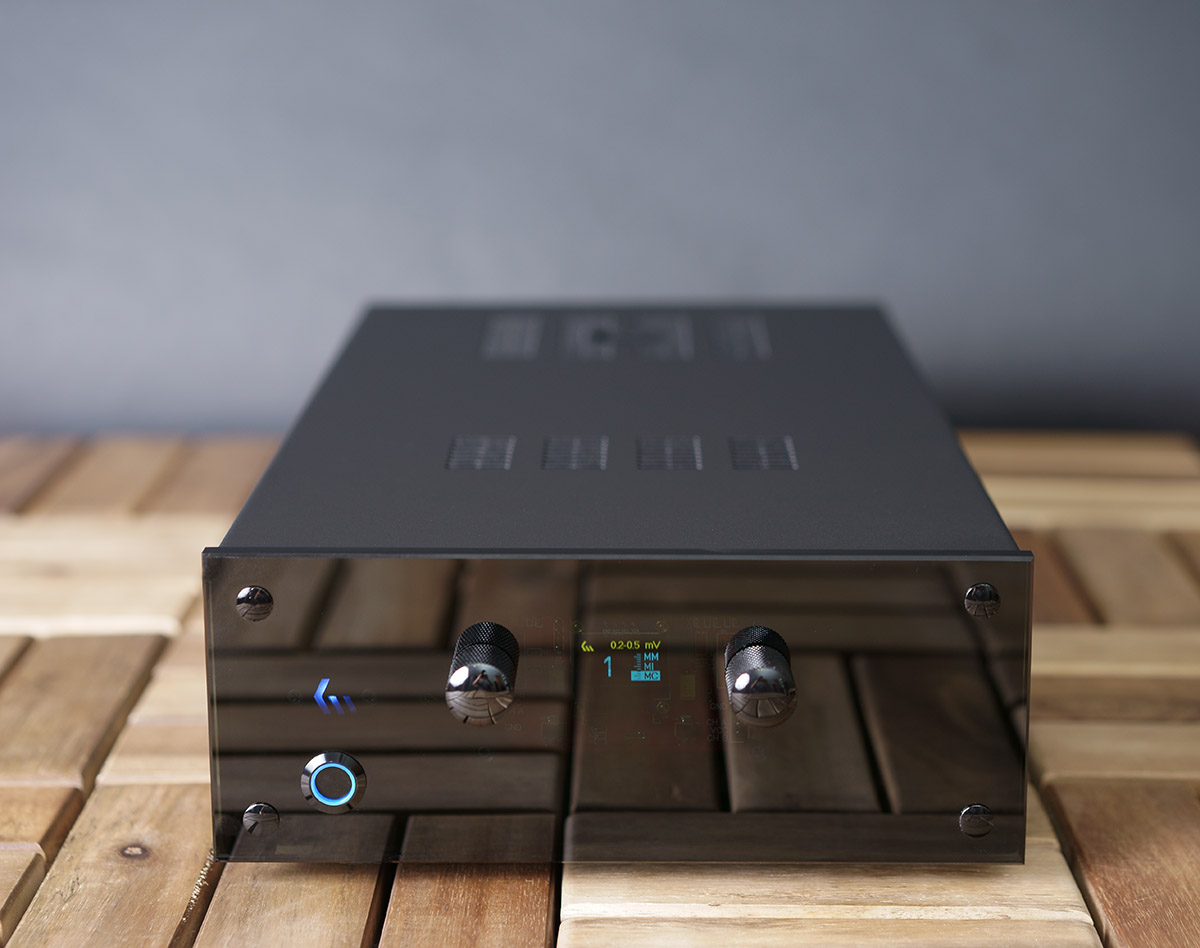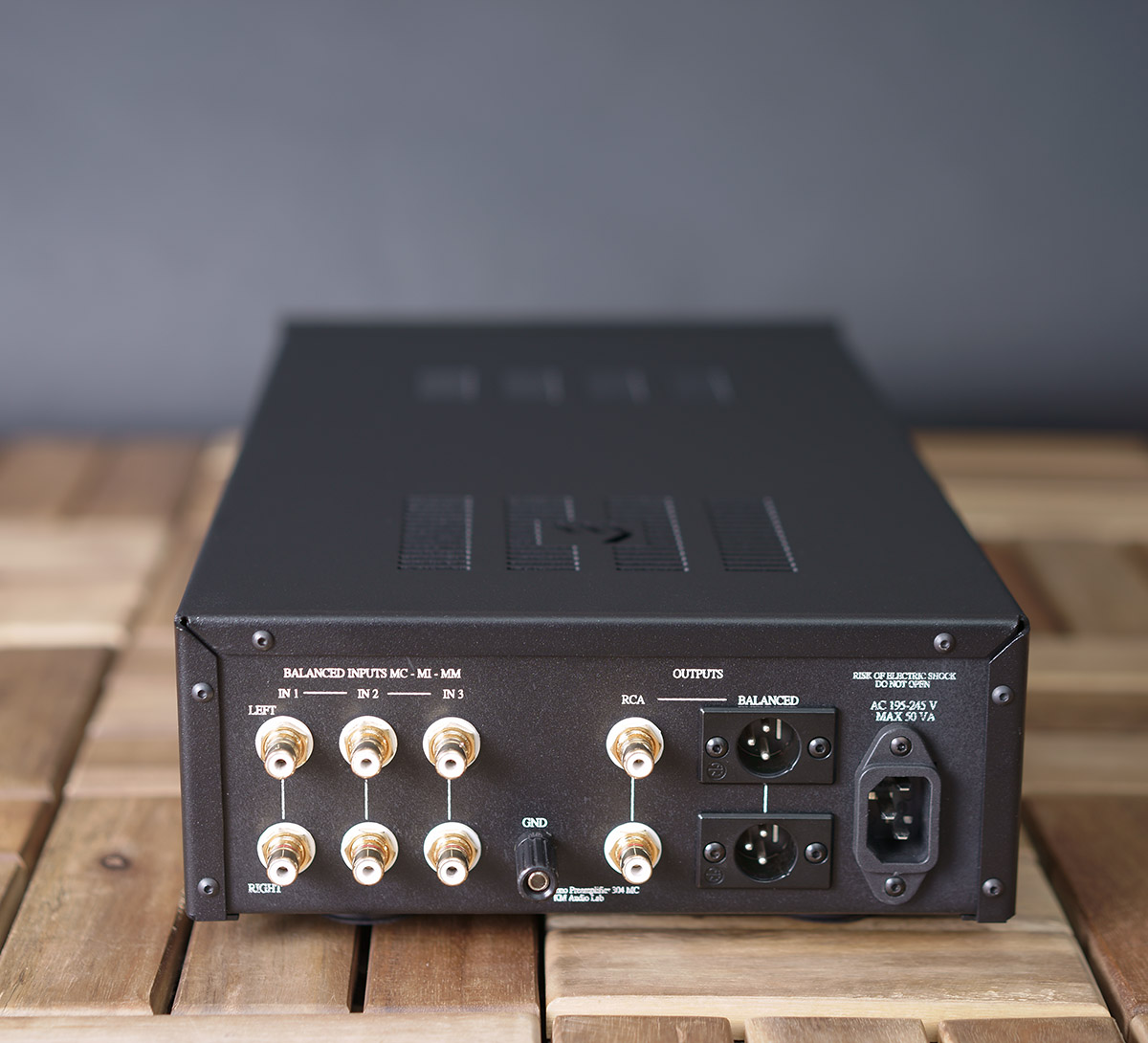 Km 304 hybrid Phono stage represents a tremendous value for those who want to collect a maximum analog resolution system at a reasonable price.
Our flagship Phono stage we have created an entry to true high-end analog sound.
Applied technical solutions allowed to feel the high-resolution detail, linearity and controlled bass are all there, along with musicality, depth and spaciousness that You will not find in most Phono stage.
It is important that the matching of the cartridge with the input is enough to know its output voltage level that is set manually on the front panel.
User-selected settings are saved and when power is off.
Connection Phono input the usual RCA and balanced inclusion of cable.
Connection with Phono output a normal RCA and balanced XLR.
All this allowed to achieve good sound of the entire tract to be heard on the hearing confident the differences
in good quality of sound as connected cartridges
and any of the vinyl discs.
For the true music lover seeking to capture the special magic that only a fine analog
system can provide KM304 fono is an essential component.
Features:
1. Low noise hybrid bipolar/tube active MC/MM stage, and tube LF stage.
2. Select 3 separate channel.
3. Select MC to MM level inputs.
4. Not required select MC to MM resistive cartridge loading.
5. User- switchable MC to MM gain settings at 58dB to 72dB with 5 settings.
6. Innovative low feedback in 1-st stage hi-pole RIAA filter.
7. Innovative 2-nd stage tube inductance Lf-pole RIAA filter.
8. Buffered bipolar output for driving low impedances through any cable.
9. Zero microprocessor noise.
10. Save switchable channels and MC to MM gain settings on memory.
11. Front panel Power, Select and Mute knobs.
12. Audiophile-grade components throughout, including any hi-caps if need.
13. Toroidal power transformer with comprehensive AC RF filtering and stable voltage.
14. Stabilization AC in first winding of power transformer.
15. Possible to connect balanced and unbalanced.
Phono Preamplifier Data Specifications
----------------------------------------
Vacuum Tube 2 x 12AX7
Inputs 3 pair RCA
Outputs 1 pair RCA
1 pair XLR
Gain level 5 MM 46 dB MM
(the average value) MC 72,67,62,58 db
Minimum Recommended
Cartridge Output 0.2 mV(MC),1.5 mV(Mћ)
Nominal output level 2VRMS(+6 dBu >0.1% THD)
Maximum output level 25VRMS(+25 dBu >1% THD
Frequency response: 12Hz-60kHz(-3db/47k)
Signal to Noise Ratio > 64db(MC) 72db(MM)
Output Impedance < 200 ќhм
Power Consumption 30w
Dimensions W x D x H 23х38х9 cм
Weight 9.0 kg packed +
По вопросам приобретения и прослушивания обращаться
+7(926)127-01-11 Валерий